Humour
---
---
My Twitter feed lit up like a Christmas tree yesterday during Tom Brady's press conference. They were asking him about allegations the Patriots cheated by intentionally deflating the footballs used during their conference final win against Indianapolis.
Tom Brady had to answer questions about balls, and most couldn't resist cracking a joke about it. This reminded me of something Strombo said during episode 102.1 of my podcast. He was quoting former Our Lady Peace drummer Jeremy Taggart when he said "too easy, not funny".
This is a fantastic example of when something is just too easy, and therefore, not funny.
---
---
I realize I'm a little late to this party, but I finally dove into Comedians In Cars Getting Coffee by Jerry Seinfeld. It's very funny.
Almost all episodes run less than 20 minutes each so you can bang off a season fairly quickly. Guests include such funny people as Larry David, Ricky Gervais, Louis C.K., Sarah Silverman, David Letterman, and Chris Rock.
And best of all, all episodes are available online at http://comediansincarsgettingcoffee.com/. This is the podcast of television shows!
---
[via Reddit]
---
Albert Brooks has always made me laugh. Whether in movies like Broadcast News and Mother or his hilarious characters on The Simpsons, I find Brooks to be a funny guy.
When I was a kid, I'd watch Super Dave Osbourne on John Byner's Bizarre. 7-year old Mike loved the character, so I was delighted when I saw the actor, Bob Einstein, show up in Curb Your Enthusiasm and Arrested Development, two of my favourite comedies from the past decade.
Now here's a mind blowing fact for everyone...
This guy:
Is the younger brother of this guy: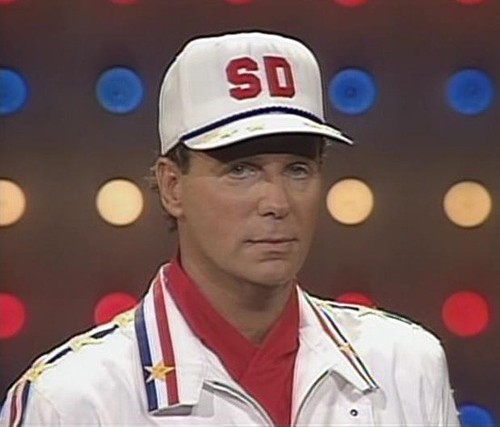 Bonus mind-blowing fact: Albert Brooks was born Albert Einstein.
---
---
---
Kurtis Scott is a Toronto animator who posts funny videos he calls Kurtoons on his blog. My personal favourites are his Subway Thoughts because they're so damn true.
Here are a few of Kurtis Scott's Subway Thoughts.
Boz & Coco
Crazy Eye Contact
Dinner Time
Breathing Room
The Old Man
That Guy From That Party
---
Titled as found on Reddit.
The pic is a spoof of some new Apple thing announced at the WWDC. You fanboys can have your closed systems... I doubt I'll ever buy another Apple product in my lifetime.
---
1
2
3
4
5
6
7
8
Next
Want more Toronto Mike blog entries? Visit the archives.